Main content starts here, tab to start navigating
Join us for the 4th Annual EstPhest!! Each year, we host a FREE pre-party for Phish Dick's at our Oneida Park location. You'll enjoy some super DOPE live music on a big stage, local vendors and phamily-friendly vibes. Our homies at Stoned Appetit & Star Buds are also be offering a party bus from EstPhest to Dick's and then to downtown for Saturday & Sunday. Bring the squad and spread the word, we'll see you there!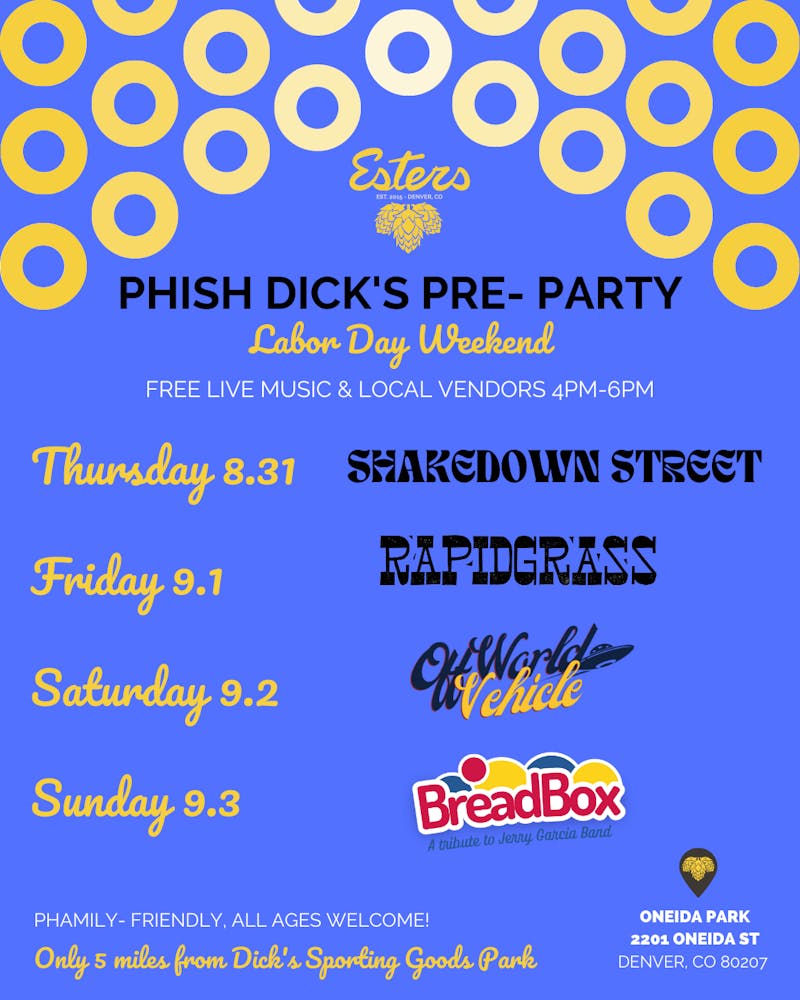 PARTY BUS WITH US!! Ride the bus on Saturday & Sunday, tickets available below.
-Bus will pickup at Esters Oneida Park (EstPhest), depart around 5:30 and will head to Dick's
-After the shows, the bus will depart from the lot 30 mins after the music has ended and will head downtown. The bus will make multiple stops in different areas so that anyone who wants to enjoy a nightcap or an after party show downtown can do so. This will also bring you out of the Dick's area so it's much easier to get a Lyft/Uber when you're ready to go home.
-Bus fare includes the ride to/from Dick's, a SWEET care package from our phriends at Star Buds & Incredibles (valued at $100), and some goodies from Esters
If you have any questions, please reach out to alexx@estersdenver.com. See you there, pham!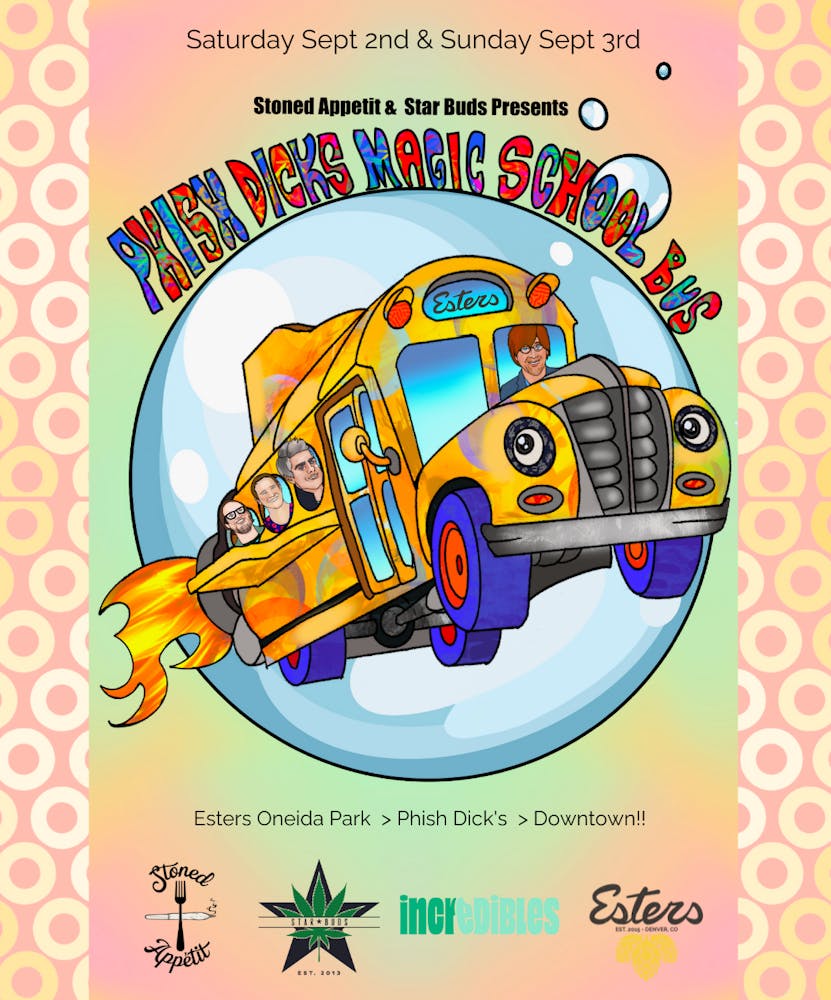 LOCAL VENDORS
-Shitty's Hardwood
-Laini Beauty